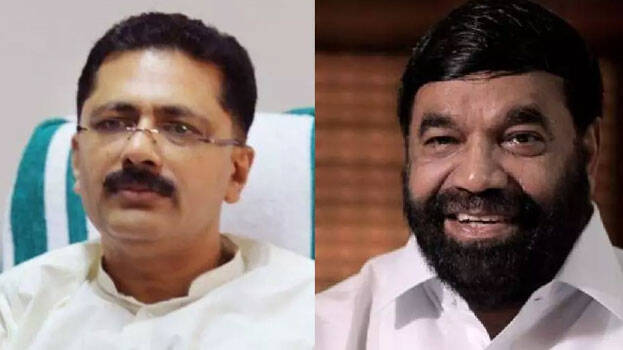 THIRUVANANTHAPURAM: Co-operation Minister V N Vasavan also rejected K T Jaleel soon after the chief minister on the issue related to A R Nagar Co-operative Bank. 'The ED is not necessary to investigate the co-operative bank scam. There is a system in Kerala for it. Cooperation is a state issue. Complaints related to the bank just came. Jaleel had not informed me about the matter. The chief minister has commented well on the matter. The government will not allow to settle personal enmity,' Vasavan said.
The chief minister had in a press meet at 6 pm yesterday rejected Jaleel's demand for a probe by the ED against P K Kunhalikutty and his son for their black money deposits in Malappuram A R Nagar Bank. 'The cooperative sector in Kerala is not an issue to be handled by the ED. Jaleel has developed a trust on ED after being repeatedly questioned by the agency. Normally a ED probe is not raised in the cooperative bank. Such a demand was not right.'

K T Jaleel also came forward with a response shortly after this. 'The chief minister is like a father figure to me. He has every right to advise and correct me, Jaleel said in a Facebook post.