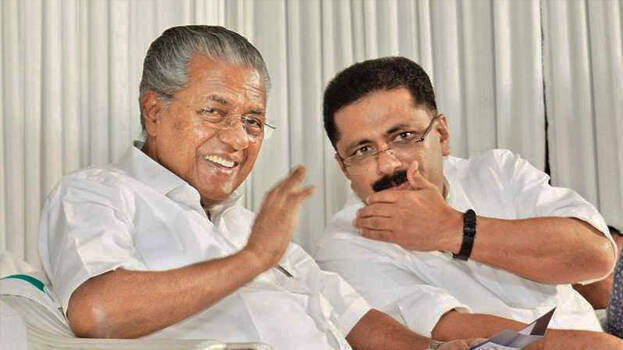 THIRUVANANTHAPURAM: The chief minister summoned former minister K T Jaleel at a time when he was to give evidence against P K Kunhalikutty in the Chandrika case. The meeting was held at the chief minister's office Thursday morning. He asked Jaleel to be cautious while making statements. However, it is heard that Jaleel told the chief minister that he had not demanded an ED probe in the issue related to the A R Nagar Co-operative Bank and that he was not the complainant in the Chandrika case. Meantime, Jaleel will appear before the ED today to hand over the evidence in the money laundering case under the cover of Chandrika. He will see the media in the evening.
The chief minister had the other rejected Jaleel's demand for an ED probe against P K Kunhalikutty and his son in the black money deposits in Malappuram A R Nagar Bank. 'The co-operative sector in Kerala is not an issue to be dealt by the ED. It seems that Jaleel has developed a trust in ED after their repeated questioning. Normally a probe by the ED is not raised in the co-operative bank. Such a demand was not right,' the chief minister had said.
Shortly Co-operation Minister V N Vasavan also turned against Jaleel. 'There is no need for the ED to probe the co-operative bank scam. It has a system in Kerala for that. Cooperation is a state issue. Complaints related to the bank came now. Jaleel had not informed me about the matter. The chief minister has commented well on the matter. Vasavan said the government would not allow to settle for personal enmity. The CPM had informed Jaleel their discontent on his stand.