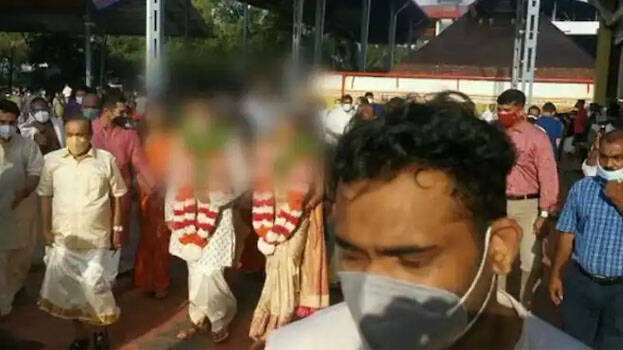 GURUVAYUR: The Kerala High Court voluntarily intervened against the decorations at the nadapanthal seen in front of the Guruvayur temple as part of the wedding of prominent businessman Ravi Pillai's son. The court intervened voluntarily after pictures of the decorations including huge cutouts, boards and plants were noticed on social media.
The court asked the devaswom administrator to explain the circumstances under which the temple administration gave permission for this. The court asked to file an affidavit in this regard before Monday. The court asked whether the marriages at the temple were conducted in compliance with Covid protocol. The court then asked the administrator to ensure this.
The cutouts were removed following the intervention of the court. Devaswom said permission was given only to decorate with flowers. Devaswom argued that the huge boards and arches may have been erected due to the ignorance of the event management company that decorated the place. The Devaswom chairman said only 12 people were allowed in a wedding party.