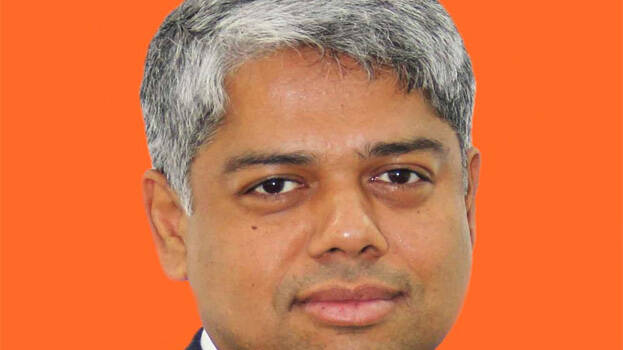 DUBAI: Close on the heels of launching their own OTT platform, global kids and family entertainment major Toonz Media Group is all set to venture deeper into the platform entertainment business. Toonz has constituted a new SBU - Toonz Media Networks – with the aim of widening the scope of the company's platform business.

Apart from its well-established YouTube ecosystem as well as television channels in Russia and LATAM, Toonz Media Networks SBU will supervise launch of the Group's new linear television channels in the fast-growing kids' television markets of Indonesia, Malaysia, Singapore & MENA (Middle East & North Africa). Toonz has roped in former Zee Entertainment chief operating officer Mukund Cairae to give strategic leadership to the new SBU, that seeks to expand to more territories in the next two years.

"I think this is the right time for Toonz to focus more on platform entertainment. The content industry is booming around the world and demand for kids' content, especially, is unprecedented. We have consolidated our position as a leading kids and family entertainment company in the last 20+ years, with a diverse portfolio of businesses ranging from animation production to emerging technologies. So, venturing into the platform business space is a natural progression for Toonz," said P. Jayakumar, CEO – Toonz Media Group.

Like the MyToonz OTT launched earlier this year, the television channels being established by the company will cater to the kids and family audience segment. With 1000+ hours of content in multiple genres ranging from pre-school to tween as well as the family audience, Toonz will bank on its rich library to bring world-class shows and movies to families across the world via the mini screen.

"The idea is to monetize Toonz's content in various geographies across the globe, especially in the emerging markets, via our in-house content delivery platforms. Toonz will partner with telcos as well as digital platforms to launch channels in these geographies. This includes both linear and on-demand channels. For on-demand platform, we will start off with the Middle East market," said Mukund Cairae, President – Toonz Media Networks.

Mukund adds that apart from the market potential, each of these geographies have been identified based on the scope for revenue capturing and effective content repurposing, in order to make it relevant and adaptable to the local markets. As part of this, Toonz's home-grown content will be dubbed into a slew of global languages like Bahasa Indonesia, Bahasa Maleyu, Arabic, Urdu, Thai, French and Swahili.

Additionally, Toonz will also be actively pursuing content partnerships in these regions to co-create premium content, including e-Sports, to engage the tweens and teens besides the kids audience category.

About Toonz Media Group: Toonz is a 360-degree media powerhouse with over two decades of unparalleled experience and one of Asia's most active animation production studios (over 10,000 minutes of 2D and CGI kids and family content per year). Having worked with the world's leading entertainment studios, channels and networks including Marvel, Nickelodeon, Turner, Disney, Netflix, Dreamworks, Lionsgate, 20th Century Fox, Paramount, Sony, Universal, BBC, Amazon, Google, Hulu, HBO, CMG and Exodus Film Group, Toonz has to its credit several animation and live action series, as well as feature films. Toonz has produced some of the most highly-rated international shows such as Wolverine and The X-men with Marvel, Speedracer Next Generation with Lionsgate, Mostly Ghostly with Universal, Playmobil with Sony, Dragonlance with Paramount Pictures, Freefonix with BBC, Gummybear and Friends and Fruit Ninja with Google and many more. Currently under production at Toonz is Paddypaws and Pals in partnership with celebrated creator Keith Chapman, JG & the BC Kids with renowned American actress Janet Hubert, Sunnyside Billy conceptualized by the legendary Olivier Jean-Marie and Pierre the Pigeon Hawk featuring a star voice-cast of Whoopi Goldberg, Will.i.am, Jennifer Hudson and Snoop Dogg.