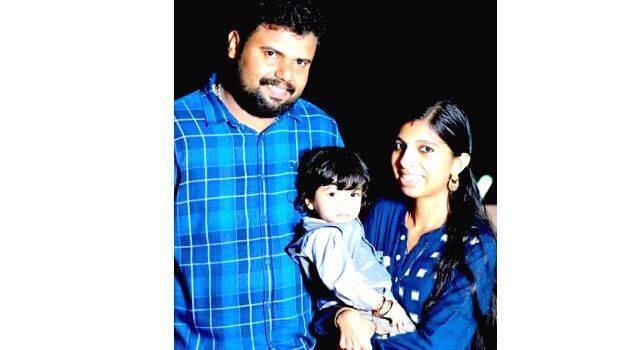 PARAVUR: A young couple and their four-year-old son were found dead in a house. The deceased have been identified as VM Sunil (38), wife Krishnendu (31) and son Aarav Krishna. The primary conclusion of the police is that the two hanged themselves after killing the child.
The bodies of Sunil and Krishnendu were found hanging in the fan in the dining hall and in the bedroom. Aarav Krishna was lying dead on the bed. The incident took place as Sunil was supposed to go abroad today.
The incident came to light when Sunil's uncle and actor KPAC Sajeev reached home at 4.30 pm.
Sunil, who runs a fire and safety franchise in Abu Dhabi, returned home four months ago. He tried to go back to Abu Dhabi soon after Onam but got a ticket to leave on Saturday evening.
Indications are that they have no other problems financially or familially. The child has scars on his neck. Fingerprint experts and forensic experts examined the house. The bodies have been shifted to Kalamassery Medical College. The postmortem will be done today.