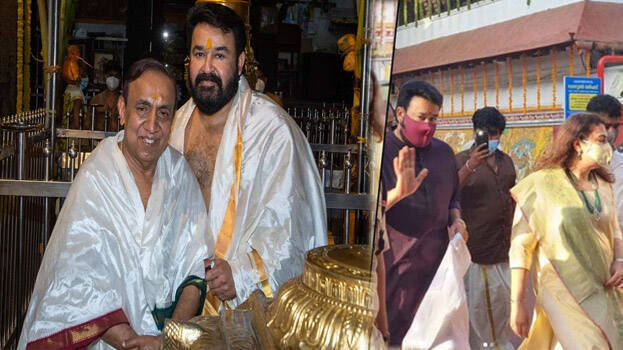 THRISSUR: Action has been taken against the security personnel who opened the gate to bring actor Mohanlal's car to the front of the walkway when he reached the Guruvayur temple. The administrator has issued a show cause notice to the employees.

The notice has asked them to clarify for what reason only Mohanlal's car was allowed to enter. However, the employees' explanation was that the gate was opened because of the presence of three administration panel members.
The administrator has directed the three employees to stay away from work. Mohanlal and his wife Suchitra arrived in Guruvayur to attend the wedding of the son of prominent businessman Ravi Pillai.