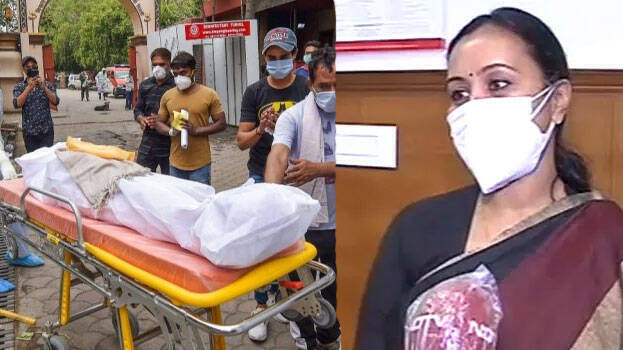 THIRUVANANTHAPURAM: It is a matter of grave concern that despite the slight decline in the number of Covid patients in the state, the death rate has not decreased. 181 people died due to Covid yesterday alone. Meantime, the disease was confirmed on 20,487 yesterday. It is a slight relief that this is less than the previous days. The test positivity rate is 15.19. It was 16.53 per cent the previous day. The average for the past week is 16.88 percent.
Despite lifting of restrictions including night curfew, there is relief that test positivity is declining, but the health department is still reeling from the rising death toll. It is feared that Kerala accounts for about half of the country's deaths. The death toll from Covid in the country yesterday was 308. Chief Minister Pinarayi Vijayan said that even if the case increases, the deaths are being controlled. This justification is now fading.
In the meanwhile, today is the first Sunday since the lockdown was completely lifted in the state. Transportation is normal. Restrictions apply only to areas with an IPR of eight or more. The authorities have decided to strictly control these areas. At the same time, the search for violators of Covid regulations continues. Meanwhile, the department of health has said that those who were Covid positive need not undergo another RTPCR test in two months.