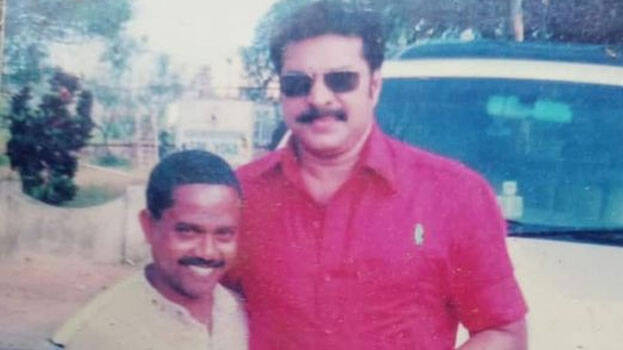 'Mammootty Subran', an ardent fan of megastar Mammootty died on Sunday. 'Subran known for years has left. The demise of Subran, who changed his name to 'Mammootty Subran' due to his love for the actor, is a pain, tributes to him, wrote the actor in his official page. The actor also shared a picture with Subran taken years ago.
Subramanyan, a native of Punkunnam in Thrissur, was crazy towards the actor. He added Mammootty to his name following his intense adoration. He bathes, prays to gods and at the image of the star before leaving for work every morning. Subran's main hobby was to buy lottery tickets with the money he earns. He had a goal in his mind. His idea was to make a film with Mammootty if won a bumper. He had spent nearly 16 lakh to buy lottery tickets in 15 years.
Subran had gone to Madras to see the megastar. He died after witnessing the megastar's birthday celebrations.