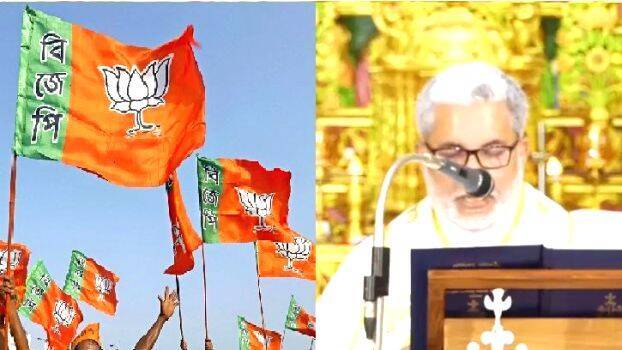 KOCHI: The BJP has sent a letter to the Centre asking it to provide protection to Pala Bishop Mar Joseph Kallarangatt in the wake of protests following the bishop's narcotics jihad remark.

BJP leader George Kurian has written a letter to Union Home Minister Amit Shah in this regard. The letter also called for an inquiry into the issue raised by the bishop.

"The opposition and the ruling party in Kerala are moving together against the bishop. It is in this courage that terrorist organizations move forward", Kurian wrote in the letter. In light of this, George Kurian responded that the letter called for security for the bishop and for Christians.

The letter states that statements made by the Chief Minister and the Leader of the Opposition encouraged extremist groups to march on the Bishop's House and used threatening language in the protest march.

Earlier, Union Minister V Muraleedharan and BJP leader PK Krishnadas had come out in support of the bishop. The Bishop's statement was that narcotics jihad exists in Kerala along with love jihad and special teams are working for this.