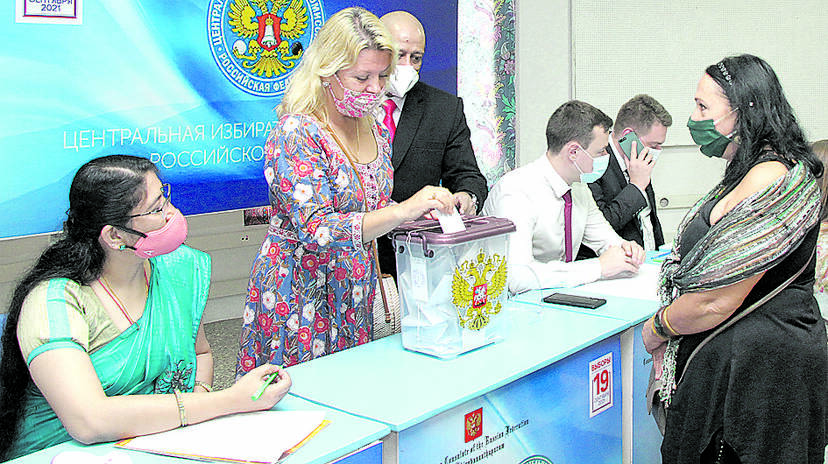 THIRUVANANTHAPURAM: Russian citizens in Thiruvananthapuram cast their vote in the Russian Parliamentary elections. Voting for Russian citizens in Kerala took place at the Russian Consulate in Van Ross Junction. Only Russian citizens in Thiruvananthapuram voted because of Covid. 15 of them were women. Ratheesh C. Nair, Russian Consul in Thiruvananthapuram and Russian House Director said that a 75 - year - old was the oldest voter. Polling was from 11 a.m. to 2 p.m.
Russian citizens are staying in Kovalam and Varkala. There were permanent residents and those who came for business. The ballot box will be sent to the Chennai General Consulate. From there it will be delivered to Moscow as diplomatic baggage. Russian voting is also taking place in Delhi, Mumbai, Kolkata, Chennai, Kudankulam and Pondicherry.
Voting is taking place in 450 seats in the Russian parliament 'Duma'. Of these, only those in Russia have the right to vote in half the constituencies. The remaining 225 seats are contested by 14 parties. Voting to these seats are also done by Russian citizens living in foreign countries.
Elections in Russia will be held from the 17th to the 19th. Bear is the symbol of the ruling United Russia in the Russian-language ballot. The main opposition parties are the Communist Party of Russia and the Liberal Democratic Party.