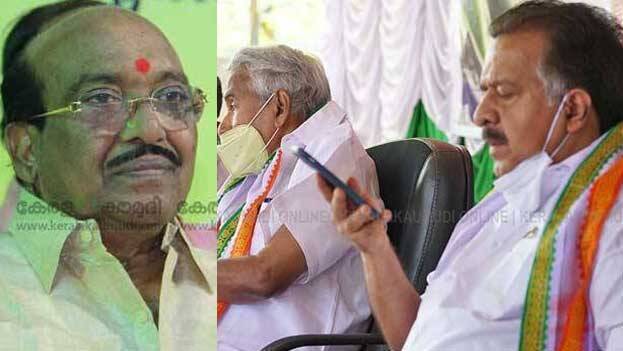 THIRUVANANTHAPURAM: SNDP Yogam general secretary Vellapally Natesan revealed in an interview of Kaumudy TV's Straight Line that Oommen Chandy's envoy had approached him seeking help to defeat Ramesh Chennithala in Haripad in the assembly polls held in 2011.
'There are more than 7000 votes of the Orthodox Sabha in Harippad constituency. They will change and vote. If you help, we can defeat Ramesh Chennithala', the envoy said. I am not saying that the messenger was sent by Oommen Chandy, but the person who came was a representative of the sabha. I told him we are not interested in that job, clarified Vellapally. Chandy is a member of the Orthodox Church.


The then home minister Ramesh Chennithala tried to jail me as per the request of the then KPCC chief V M Sudheeran. They used the political tactic of getting support from other communities if Sudheeran an Ezhava oppose me, also an Ezhava. If Chennithala stabbed from behind, Chandy did it from the front. The post of chairman of poultry development corporation obtained by Kerala Congress-Mani faction was given to the Ezhava community as per the agreement between K M Mani and me. Chandy took that back and gave it to his confidante. Mani was sad when asked about it and said that he was weak.

Pinarayi Vijayan is strong and powerful. That Iron Man held the party together. Pinarayi acted as the counterpart of the real Sardar Patel to unite the party which was divided due to group squabbles, said Vellapally.