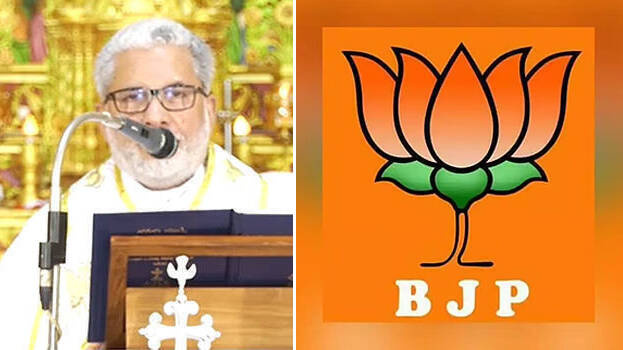 THIRUVANANTHAPURAM: KPCC president K Sudhakaran MP said that secular democrats should wake up against the mysterious move to implement the RSS agenda in Kerala. Some centers are making a conscious effort to undermine the religious harmony of Kerala. He added that part of the reason was that Bishop Pala's statement was constantly being discussed in a radical way.
In recent times, communal forces have been carrying out activities that are not in line with the secular consciousness and unity of the people of Kerala. Sudhakaran said the government should be prepared to convene an all-party meeting and a meeting of community religious leaders to resolve the current issue and end the BJP's political exploitation of communities.
The BJP, which collapsed in the elections, sees this as another golden opportunity. They are trying to infiltrate a section of the minority and gain strength. We have before us many shocking incidents in which Christian missionary Graham Stein and his two young children were set on fire in Odisha and the elderly Fr Stan Swamy was framed in a forgery case. The Sangh Parivar forces are now calling the minorities in Kerala after covering up all of this.
The government and the Chief Minister are maintaining a dangerous silence despite moving towards a critical situation affecting the unity of the state. The Governor of Goa forgets his position and adds fuel to the fire. None of this is acceptable. Everyone has a responsibility to protect secularism at all costs. It is not at all good for democracy that those responsible for solving problems run away from their duties. Sudhakaran said that all of us who are democratically secular should pay special attention to avoid statements and actions that promote communal and religious rivalry.