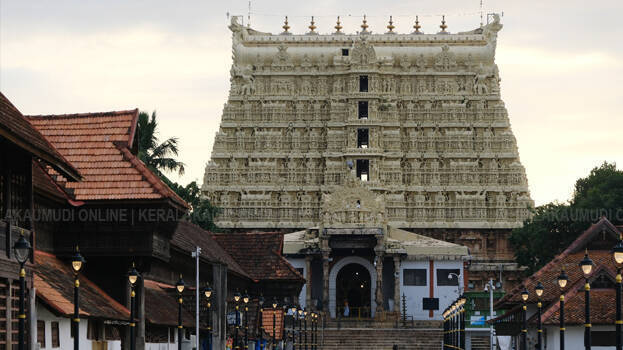 NEW DELHI: The Padmanabhaswamy Temple Trust moved the Supreme Court seeking exemption from special audit. The apex court had directed that the revenue and expenditure figures of the Padmanabhaswamy Temple and the Trust for the last 25 years be audited by a trusted firm. Based on this, the temple management and the advisory committee, which met in October 2020 had entrusted a private company to conduct the audit. The company then asked the trust to produce the revenue and expenditure accounts. The trust approached the Supreme Court against this.

The stand of the trust is that they are an independent firm. The trust also asked the apex court to direct that they are not under the control of the Padmanabhaswamy Temple Board. A bench headed by Justice U U Lalit will consider the demand of the trust.
The Padmanabhaswamy Temple Trust was formed in 1965 by Chithira Thirunal Balarama Varma. The trust was formed to conduct religious rituals by the Travancore Royal family at the temple. In the petition to the Supreme Court, the trust stated that they do not interfere in the day-to-day affairs of the temple.
The Sri Vaikundam, Ananthasayanam, Bhajanapura, Mahalakshmi and Sudarshan halls, the Chithralayam Art Gallery and the Kuthira Malika near the Padmanabhaswamy Temple are under the control of the Padmanabhaswamy Temple Trust.