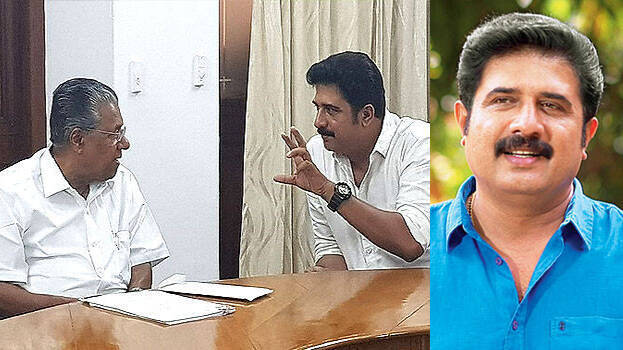 'This is Vijayan, tell me what news'…there is only one actor whom Chief Minister Pinarayi Vijayan calls and asks and that is actor Jayakrishnan. This had recently gone viral on the social media. It was actor Mohanlal who first revealed this without saying the name of Jayakrishnan. Later director Akhil Marar informed the world that it is actor Jayakrishnan.
Now, Jayakrishnan himself is revealing his relationship with Pinarayi Vijayan. He also said the reason for not saying anything when channels and newspapers called him.
'Many called me for an interview to know about it. Despite calls from channels and newspapers, I deliberately did not say anything. I have a very personal relationship with him. One that was kept very private. A friend of mine posted it on Facebook and it went viral. I will say one thing, I love him a lot, adore, respect, Pinarayi Vijayan is like my elder brother. I am learning many things from him and have studied and it is a relationship beyond words,' he said.