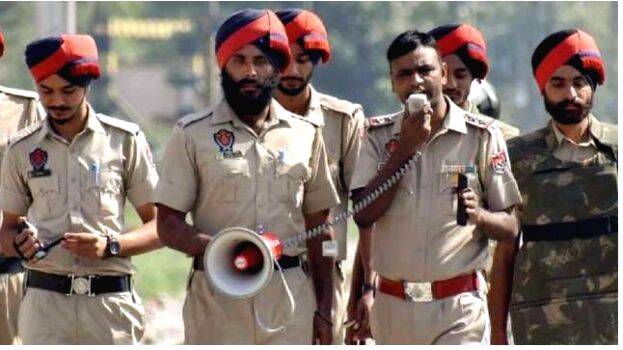 NEW DELHI: Maharashtra and Punjab are on high alert after six people were arrested for plotting terror attacks during Navratri celebrations in the country. All six were produced in court and remanded in custody for 14 days. They are being questioned by Delhi Police and IB officials.
Maharashtra and Punjab have been on high alert in the wake of reports that more Pakistani-trained personnel had reached here to attack. The Mumbai Anti-Terrorist Squad (ATS) said that Jan Mohammad Sheikh, 47, a native of Zion, Mumbai, was arrested in connection with the blast. He was selected by the Dawood Ibrahim team as he was a car driver with good experience in the city.
He left home saying he was going to Uttar Pradesh with friends and boarded the train to Delhi on the 13th. During the journey, police arrested him at Kota in Rajasthan. It is learned that explosives and weapons were seized. The travel agent who booked the ticket for him is also being questioned. The Mumbai ATS team has been sent to Delhi. It was suggested to strengthen surveillance in the city of Mumbai. Those with terrorist links will be monitored.
Punjab Chief Minister Capt Amarinder Singh has directed the police to be vigilant in the state on August 9 on the basis of indications that the group was trying to destroy an oil tanker with an explosive device in a tiffin box.
Apart from Sheikh, Delhi Police also arrested Mohammad Amir Javed (31), Osama (22), Moolchand (47), Mohammad Abubaker (23) and Zeeshan Qamar (28). They were brought to Delhi and produced in court. Osama and Qamar, who were trained by the Pakistani spy agency ISI, were instructed to locate bomb sites in Delhi and Uttar Pradesh. The rest were tasked with attacking other places. According to police, the instructions were given through Anees Ibrahim, the brother of underworld criminal Dawood Ibrahim.