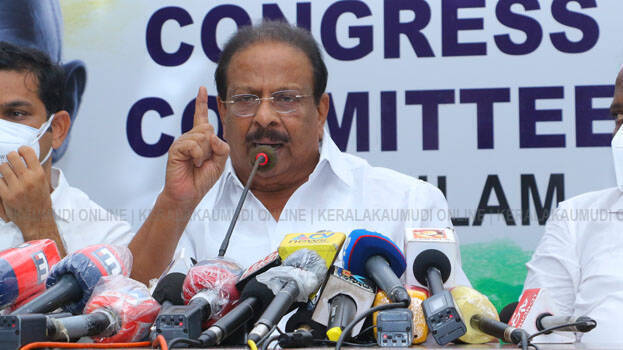 KOTTAYAM: Opposition leader V D Satheesan and KPCC chief K Sudhakaran met the Archbishop. The meeting was held at the headquarters of the Archdiocese of Changanassery. Requested all support from the Bishop of Changanassery, Sudhakaran said while speaking to the media after the meeting.
Sudhakaran said that he did not go to see the bishop for a consensus. The government has to take the initiative to reach a consensus on the Pala Bishop controversy. However, the government is looking like a wolf waiting to lick blood. A non-violent community harmony is needed, he said.
Sudhakaran said the mission of the Congress is to maintain brotherhood and to preserve religious harmony. He said that he would meet the Bishop of Pala at 2 pm.