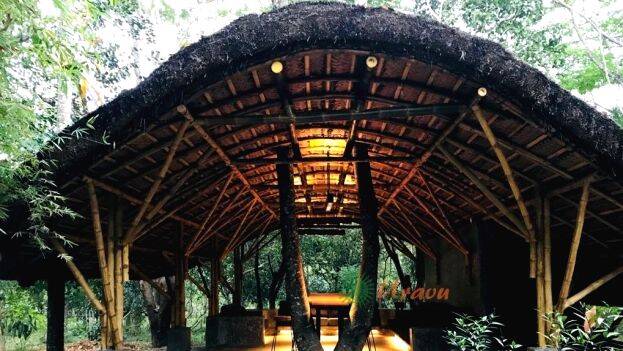 KALPETTA: Bamboo is the lifeblood of the people of Thrikkaipatta village in Wayanad. This only heritage bamboo village in Kerala is the place that helps the people of the village to make Rs.1000 per day. Minimal cost, moderate maintenance, excellent returns. No need to be afraid of the weather. No need to worry about falling prices.
The village was run this way by Urav, an institute started in 1996 to study bamboo.
Every household makes at least one product from bamboo. In the beginning, the daily income of a family was only Rs. 20 or Rs. 30, but today it is between Rs. 175 and Rs 1000. Initially, 8 families were part of Urav. Today 100 families are linked.
Urav is active in many areas such as bamboo nursery, bamboo garden, bamboo usage, training in bamboo cultivation and product manufacturing, bamboo decorations, bamboo musical instruments and home appliances, and responsible tourism. More than 600 products are available.
Tony Phillip, CEO of Urav, says the firm is a testament to the importance of protecting bamboo.
Urav only does projects and activities that focus on environmental protection and economic sustainability. More than 200 artisans are involved in the production of the product. Agencies such as UNIDO, NABARD, Khadi and Village Industries, Bamboo Mission, AICCA, state government and local bodies are joining hands with Urav.
In addition to scientific cultivation and maintenance of bamboo, production and training of bamboo products, food items from bamboo and bamboo shoots, handicrafts and home appliances, schemes are being implemented with the Government to prevent erosion and prevent natural disasters.
Wayanad is a carbon offset district. Urav is an eleven-member trust. Dr. KK Seethalakshmi is the President.