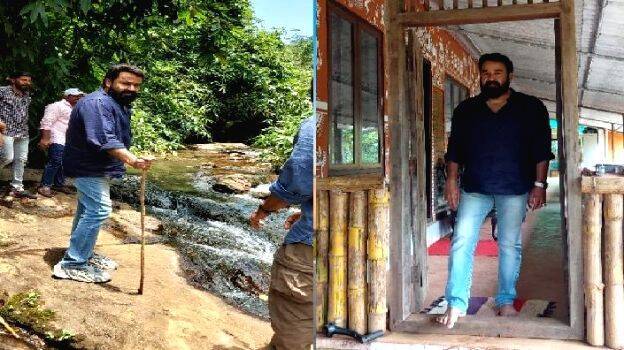 R Ramanand, Vice Chairman, Rhythmbhara Spiritual Commune in Vagamon, shared his experience of Malayalam superstar Mohanlal's forest trek. Ramanand wrote in a Facebook post that the actor reached Pashupara in Vagamon amidst the hustle and bustle of the shooting and saw the forest, hills, mountains, cardamom, forest and waterfalls with the enthusiasm of a child.
Ramanand wrote that when he was asked what he wants for breakfast, Mohanlal told him not to prepare anything special and he is okay even if it is porridge.
When Lalettan came and went, everyone asked a question whether that was really Mohanlal. Ramanand says he still has no answer for that.