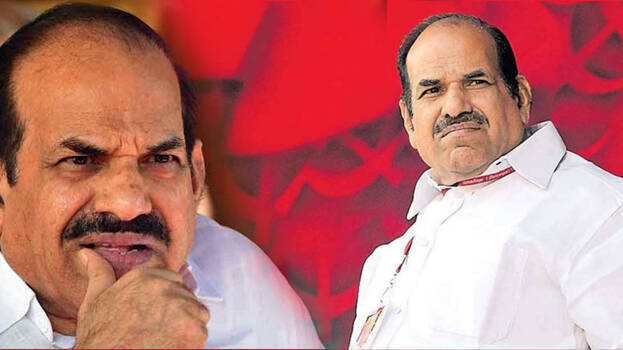 KANNUR: With the CPM party congress to be held in Kannur, the political Kerala is looking at who will replace Sitaram Yechury as party general secretary. With the start of the 23rd party congress, the party is all set for a major change. There are indications that the Kerala unit led by Pinarayi Vijayan has already started the moves to raise Kodiyeri Balakrishnan to the post of general secretary. With this, Pinarayi will be supreme not only at the state level but also at the all India level. A replacement should be found for Sitaram Yechury, who has completed two phases. Pinarayi cannot be rejected as Kerala is the only state ruled by the party in the country.
The CPM is fighting to regain its presence in Bengal and Tripura. Therefore, the position of the leaders in both the states is very weak in the party. In this situation, Pinarayi and his supporters will try to hold on to the party. It is almost sure that A Vijayaraghavan will continue as the party's state secretary. The chief minister and his supporters are of the view that the elevation of Kodiyeri, their own all-India secretary, would help prevent the All India leadership from raising the red flag in the face of strong criticism of the state government's plans, including the Silver Line.

Brinda Karat also under consideration
The name of Brinda Karat is heard at the national level. Behind this is the argument that Brinda's leadership will be able to lead the party strongly in the assembly elections in five states and the subsequent Lok Sabha elections. Some of Brinda's remarks when K K Shailaja was denied ministerial berth in Kerala had annoyed Pinarayi.
A group of Delhi-based leaders have already started a silent campaign against Kodiyeri's elevation as all India secretary. Kodiyeri's second son Bineesh Kodiyeri is in jail in a money laundering case. This will be raised by anti-Pinarayi forces. There is no doubt that the BJP and the Congress will use this as a weapon to defeat the CPM at the national level. Although the CPM had previously stated that leaders are not responsible for the dirty actions of children, it is doubtful how much this will be worth at the national level. The language issue is also negative for Kodiyeri. It is a fact that there will be more people from Kerala to the central committee. It is certain that chief minister's son-in-law Minister Mohammad Riyaz, will be in the central committee. Riyaz, who contested and won the assembly elections for the first time, is no exception.