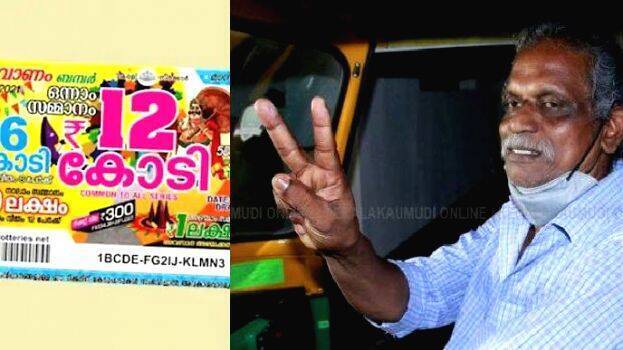 THIRUVANANTHAPURAM: Jayapalan, a native of Kochi's Maradu, who won 12 crore, the first prize of this year's Thiruvonam bumper lottery, said that God came to his aid when there was no one to help him. The ticket was bought on the 10th of this month. He explained that he had bought the ticket after seeing the fancy number.
He knew yesterday that the first prize was for the ticket in his hand. He checked the prize-winning ticket number in the newspaper and made sure. Later, the ticket was submitted to the bank. Debts will be settled with the prize money. Jayapalan also said that the years-long border dispute would be resolved. The money will be used to bring up the children well and help relatives. He has been driving an autorickshaw for 32 years.
The lucky winner of the Thiruvonam bumper lottery was finally found after hours of suspense. Earlier, an expert had claimed that he won the Onam bumper lottery of Rs 12 crore. Syedalavi, a hotel employee in Dubai, claimed that the ticket was bought through a friend.