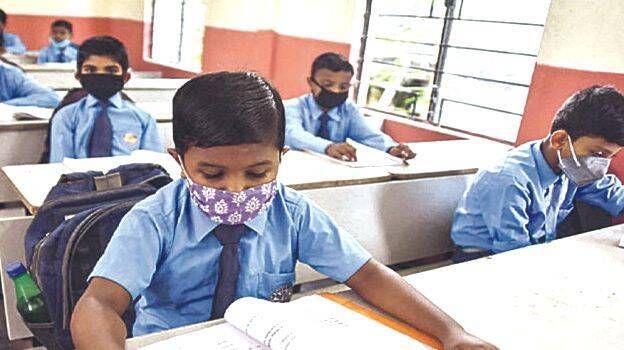 ALAPPUZHA: Minister V Sivankutty on Friday said that a new curriculum committee will be formed to revise the school syllabus. Speaking at a press conference, he also said that emphasis will be given to social issues and sports in the vocational syllabus.
The final guidelines for opening schools will be announced within five days. The draft notification has been issued. The public and parents can comment through PTA and youth meetings. The consent of the parents to send the children will be ensured.
"We have received several suggestions such as classes on a shift basis and one batch a week. Meetings will be convened at the district and school levels. Only two children will be allowed to sit on one bench. 10 to 20 children will be grouped into batches and a teacher will be assigned to look after the batches. Discussions will be held with the Transport and Local Government Departments regarding the arrangements," the minister said.
In class
Uniform is not mandatory
Differently-abled students need not go to the schools in the first stage
Online classes will continue
A new channel will be launched with Victers
Food
There will not be the distribution of food in schools. Instead, there will be allowance.
Students should not go to the bakeries near the school
Students should not eat food at school.
Health care
Temperature and oxygen levels will be checked daily
School staff will be vaccinated
Soap and water in front of classrooms
Cleaning campaign before reopening of schools
Classrooms will be disinfected in the evening
Schools should make arrangements to deal with emergencies.