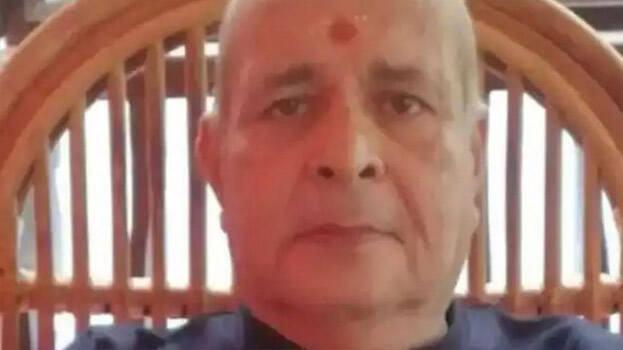 THRISSUR: Film, serial and theatre actor Pattath Chandran (Thrissur Chandran) died at a private hospital last night. He was 59. He was ailing for quite some time. He stared his acting career through theatre.
He has acted in troupes of Kalanilayam, Thiruvananthapuram Athulya, Guruvayur Bandhura, Kollam Aishwarya, Thrissur Chinmaya and Ochira Guruji. He has won the state government's best actor award for his performance in the pay Venicile Vyapari in 2002.
Sathyan Anthicaud invited him to act in films after seeing his performance in one of the plays of Kalanilayam. He has acted in films like Rasathanthran, Achuvinte Amma, Bhagyadevatha, Innathe Chinthavishayam, Pazhassi Raja and in the serial Thodayam. He leaves behind his wife Vijayalakshmy and children Soumya and Vineesh.