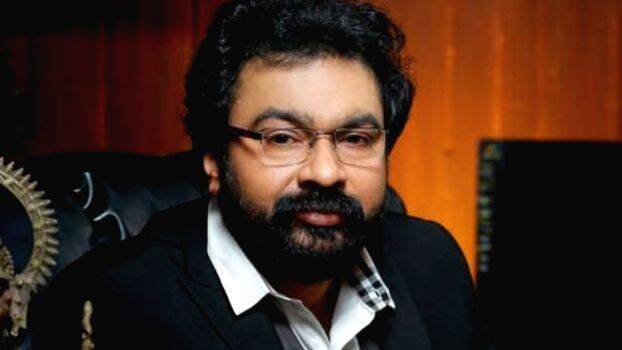 KOCHI: Former DGP Loknath Behera sitting on the throne of Tipu Sultan, ADGP Manoj Abraham holding Tipu's sword, the then DIG S Surendran celebrating Vishu and the official vehicles of the IG and DIG regularly at home...

These are all that helped Monson Mavunkal to swindle crores by claiming that he even possessed two of the 30 pieces of silver that Judas received for betraying Jesus. Monson used to bring VIPs to his home and click pictures and shoot videos with them. He used these photographs and videos to cheat others. He even visited state police chief Anil Kant's office and clicked pictures with him. An IG was at Monson's residence just two hours before his arrest.

Monson himself had circulated a video of the then DIG S Surendran celebrating Vishu in his backyard. In another video, the DIG's wife can be seen dancing during Monson's birthday party.
It was IG G Laxman who intervened to sabotage the investigation into the complaint filed by a Pandalam native who alleged that Monson had swindled Rs 6.5 crore from him. Laxman intervened when it was decided to leave the case, which was being investigated by the DySP, to the crime branch. He sent an e-mail to the AIG at police headquarters asking him to cancel the crime branch investigation. Following this, the crime branch investigation was cancelled and the investigation was handed over to the Cherthala CI, a close associate of Monson. A picture of the CI attending the engagement of Monson's relative also surfaced. This was reported by the intelligence and soon the investigation was handed over to the district crime branch.
Monson managed to get police beat box installed at the gate of his house. The police also used to regularly visit the house to assess the security. The Kochi Police Commissioner has ordered an investigation into the circumstances that led to the installation of a police beat box in Monson's house.
In October 2020, ADGP Manoj Abraham issued a show-cause notice to Laxman, who had intervened to sabotage the crime branch probe against Monson. Laxman was asked to come up with an explanation within two days. Laxman was later summoned and reprimanded.