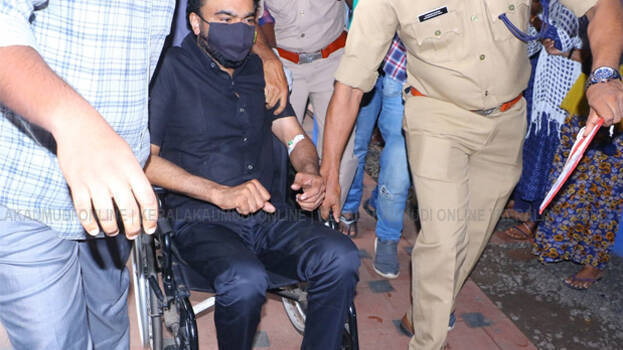 KOCHI: Monson Mavunkal arrested in a fraud case has been admitted to Ernakulam General Hospital following high blood pressure. It is heard that he will will be produced in the court after observation. There is ample evidence for Monson cheating many people using his political, police and film connections. A raid is presently going on at his house in Kaloor.
The voice messages of Monson to Anoop, who filed a complaint against him, saying that the chief minister would visit his house in Kochi and former DGP Lokanath Behera would come to assess his rare collection of gold, are out. The charges against him now include gold smuggling and human trafficking.
Ajith, a former driver said that Monson used to make girls below 15 massage clients. Actor Bala calling Ajith and asking him to withdraw his complaint against Monson has stoked a controversy. However, Bala opined that he had never thought that Monson was a fraudster. The Enforcement Directorate (ED) had recommended a probe against Monson when Lokanath Behera was police chief. Cases were registered against Monson from 2019.