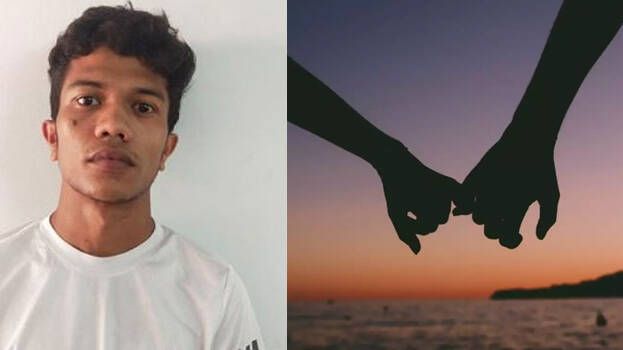 KOZHIKODE: The police arrested a youth for stealing ATM cards and cash of his girlfriend's mother. The Kasaba police arrested Arfan, 21 of Shafiq Niwas on Francis Road. Arfan, who is only 21 years old, is accused in several theft cases. He was jailed many times.
Arfan got close with the girl via Instagram and slowly fell in love. She invited him home the other day when no one was at home. He came home and then walked around the house. He then entered the girl's mother's bedroom. He stole the ATM cards and cash from the bag that was there. The girl did not know about this. He left when the inmates were about to reach home. No one suspected anything.
The girl's mother soon received messages of cash withdrawal from various ATMs. Only then she came to know that the cards have been lost. She had by then lost Rs 45,000 from her account. She immediately informed the police. She told police that she had not gone anywhere with the bag containing cards. She said nothing else was stolen except the cash and cards.
The police collected the CCTV footages of the youth from the ATM and showed her the photo. She insisted that neither she nor her daughter know him. However, the police became suspicious of the girl's behaviour. Despite being questioned, the girl insisted that she did not know him. However, the police obtained clear information about the youth. While questioning her, the police showed the phone records and then the girl admitted that Arfan had come home.
The girl told police that Arfan got close to her saying that he was a graduate and that his parents were abroad. He had shared photo with his friends on social