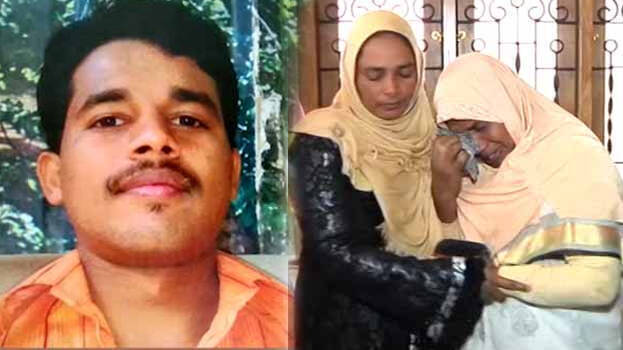 PALAKKAD: A woman gets a new house as a token of love for pardoning her son's killer. The Kerala Muslim Cultural Centre (KMCC) constructed a house and presented it to Ayesha Beevi of Ottappalam. The key was handed over to her by Panakkad Shihab Thangal.
Maharam Ali Shafeeulla, a native of Uttar Pradesh slashed the neck of Ayesha's son Muhammed Asheef in 2011 at Al Ahsa in Saudi Arabia. The two were working in a petrol pump in Al Ahsa. Both were staying together also. The murder was committed following a verbal dispute. Ayesha unconditionally pardoned Maharam Ali Shafeeulla three years ago and following that his sentence was commuted.
The KMCC intervened when Shafeeulla's death sentence prolonged and also considering his mental state. The office bearers knowing the plight of the family in UP, brought them to Panakkad Kodappanakkal family house. Asheef's family too reached there and handed over the document pardoning him in the presence of Sadiqali Shihab Thangal. In the meanwhile, KMCC officials came to know that Ayesha Beevi does not own a house. They decided to construct a house for her and completed the mission successfully.