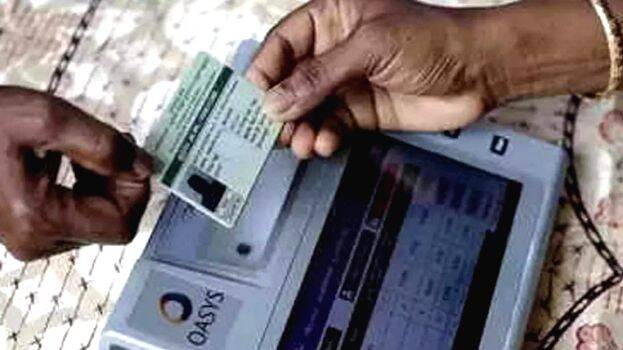 The move by the Food Department to make the ration card smarter in the ATM card model will be of great benefit to the common man. Many progressive steps have been taken in recent times to upgrade the ration shops and to ensure that their services are properly delivered to the cardholders. The smart card is part of a series of reforms to bring ration shops closer to the masses, which are closely linked to the daily lives of ordinary people. There is no doubt that the public distribution system will rise to a new level if all the necessities of life of an ordinary family, including groceries and bottled water, are made available in addition to those currently available from ration shops. The smart card will be launched on November 1, which is Kerala formation day. Initially, the smart card will be available in 1,000 ration shops. Gradually increase the limit. Cardholders will have to apply online for a smart card.
The smart card will be available not only in ration shops but also in institutions like Supplyco under the Food Department. The smart ration card can also be used to withdraw small amounts of money in collaboration with banks. With this card it will be possible to pay electricity and water bills. In short, the soon-to-be launched smart ration card will be able to meet all the needs of a family. Minister of State for Food, GR. Anil's interest and creative concepts are commendable. Thilothaman, who was in charge of this department in the first Pinarayi government, had taken a number of steps to modernize the ration shops and prevent irregularities that had been going on for years.
The reforms being implemented in the ration shops can serve as a model for other government departments where the public is increasingly involved. If the local authorities, revenue, education, health and motor vehicle departments work in similar method, the public will not have to go to offices to get services. The government claims that most departments have moved online. Delays in service due to technical reasons are common in most establishments. The government has implemented the e-governance scheme in all departments to provide services free of cost. One should also try to assess the extent to which it is being utilized. Achieving the target will be possible only if the ministers are also interested. All timely technical changes over time also need to reach government offices.