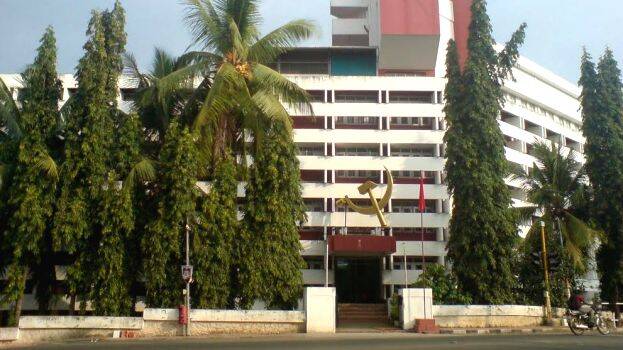 THIRUVANANTHAPURAM: CPI (M) will build a new headquarters building opposite the AKG Centre, the current headquarters of the CPM state committee, in Palayam in Thiruvananthapuram.

For this, the party bought 31.95 cents of land. The transaction is worth Rs 6.4 crore as per the documents.

The AKG Centre building is registered in the name of the AKG Learning and Research Center. The party state committee office is also functioning there. Construction of the headquarters may begin soon on the newly purchased site in the name of the party.

The place was registered in the name of Kodiyeri Balakrishnan as the state secretary of the party at the Thiruvananthapuram sub-registrar's office in the number 2391/2021 on the 25th of last month. Block No. 75. Resurvey No. 28. Land was purchased from a total of 34 persons. The registration process was at the AKG Center. Kodiyeri is named in the party records as the secretary officially elected by the party convention. A Vijayaraghavan has been appointed as the Acting Secretary, replacing him due to ill health.

The new location is on the side of Dr NS Warrior Road, the road opposite the AKG Centre to Spencer Junction on MG Road. The flat where the party leaders live is also nearby. In 1977, when AK Antony was the Chief Minister, 34.4 cents of land was allotted for the AKG Centre on the campus of the University of Kerala.