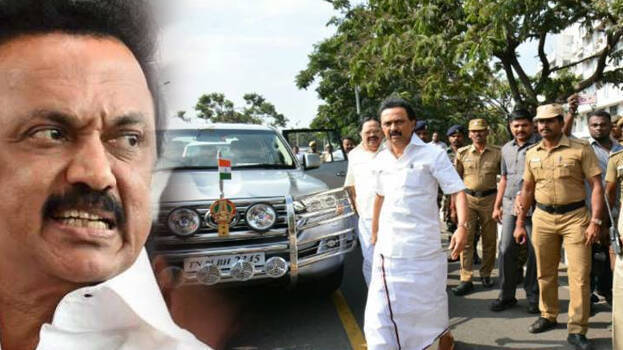 CHENNAI: Tamil Nadu Chief Minister M K Stalin is applauded for each and every step he takes. He had ordered to reduce his convoy of vehicles from 12 to six. He had also instructed the police not to stop people when his convoy is moving on the roads. The decision was taken at a review meeting convened by Chief Secretary V Irai Anbu. The police have been instructed to make arrangements accordingly.
As per security protocol, Stalin's vehicle is to be escorted by two pilot vehicles, one in front and the other to the rear, three escort vehicles and a jammer vehicle. Apart from this, two advance pilot vehicles, two rear vehicles and two more escort vehicles were also provided to the CM's convoy. Now only the six vehicles will escort the chief minister.

The direction was issued after his convoy caused a traffic jam in the city recently, drawing flak.