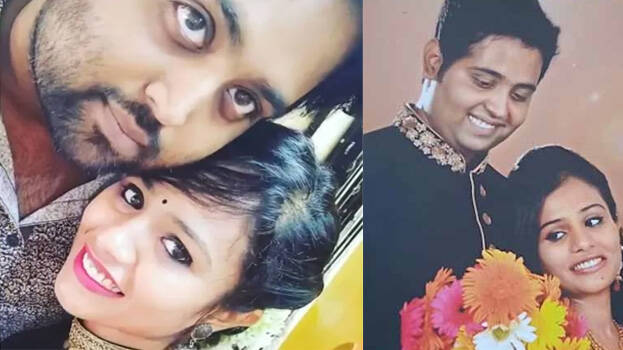 ANCHAL: The body of the woman found dead at her husband's home in Pune, was brought to her hometown and cremated.
She has been identified as Preethi alias Chinchu aged 27, son of Madhusoodanan Pillai and Ambika of Podiyattuvila. She was found hanging in the flat Wednesday evening. Akhil, her husband has been arrested in connection with the incident.
The body was brought to her hometown Saturday early morning after completing the proceedings including post mortem. The body was cremated in the afternoon.
P S Supal MLA, who reached the house said the incident would be brought to the attention of the chief minister and steps would be taken to get justice for the girl's family.
Preethi's death is similar to that of Vismaya in Kollam. Her relatives alleged that she faced dowry harassment. Her father said they had given Rs 85 lakh and 120 sovereigns of gold to Preethi at the time of marriage. Her father said Akhil and his mother used to torture her for more dowry. Pictures of the harassment she faced and whatsapp messages are proof in the case. One of Preethi's friends had handed over the WhatsApp messages to the police.