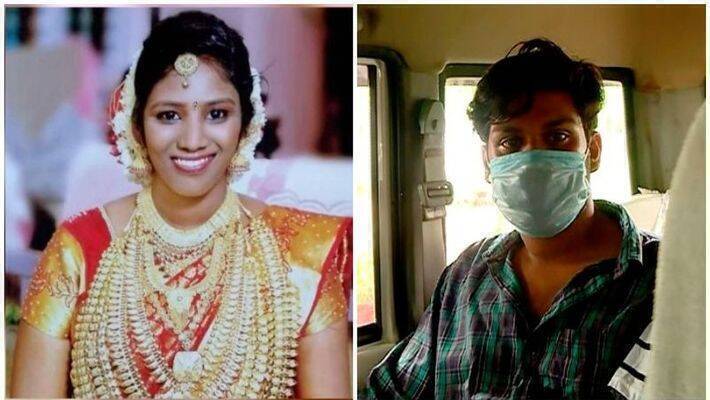 KOLLAM: The Kollam additional sessions court will pronounce the verdict in the Uthra murder case today. The punishment should be exemplary, responded Uthra's family. This situation should not happen to any other family. Her parents said they expect Sooraj, the accused in the case, to get maximum punishment. Meantime, Sooraj's family have not responded anything on the verdict.
The investigating officer said the accused in the Uthra murder case is very clever and cruel. This was clear during the investigation. Maximum sentence is expected for the accused. Maximum scientific evidence was collected due to lack of eyewitnesses, SP Harishankar told a private channel.
Uthra (25), a native of Anchal Eram, was bitten by a snake hired by her husband Sooraj with the intention of avoiding her after usurping her property. The cobra was bought from Suresh, a snake catcher.
Uthra was found dead in her bedroom after bitten by a cobra on May 7, 2020 at around 8 am. The investigation revealed that Sooraj gave her a juice laced with drug to Uthra on May 6th evening and then at around 11 pm, he used the cobra kept in the room to bite her. Uthra was earlier bitten by a viper at Sooraj's house in Adoor. The murder using a cobra happened while Uthra was resting after the treatment.
Sooraj was not in good terms with Uthra's family as he occasionally demanded money. The family grew suspicious when the snake bit her a second time. Uthra's brother gave a statement to the Anchal police regarding the mystery of the death. But the investigation did not go well. Sooraj got angry when her parents demanded that the gold and money given to Uthra be transferred to the baby's name.
Uthra's family lodged a complaint with the police on May 21 alleging suspicion in the death. The next day they approached rural SP Harisankar with the complaint. The investigation conducted later found it as a murder. Sooraj was arrested on May 24 last year in the case.