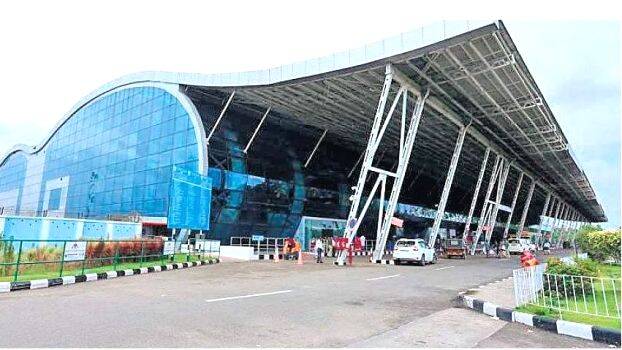 THIRUVANANTHAPURAM: Airline companies are charging high ticket fares for domestic flights from the Thiruvananthapuram airport. Many companies are charging four times more than in Nedumbassery. Many of those who tried to book flight tickets to return after the Pooja holidays were shocked to see the high fares from the capital city. While some went on to book the tickets, others decided to board the flights from Kochi. This will be the main challenge facing the Adani Group, which has taken over the operation of the Thiruvananthapuram International Airport.
The ticket for an Indigo flight from Thiruvananthapuram to Bangalore on Sunday was charged Rs 13,091 on Friday. Meanwhile, the ticket fare from Nedumbassery was only Rs 3390. Rates vary from moment to moment depending on the availability and timing of seats. Those going to places like Chennai, Mumbai and Delhi also booked tickets at a higher price. The Adani Group will be able to reduce fares and increase the number of passengers only if more airlines reach Thiruvananthapuram. Passengers are waiting for the Adani Group to make some crucial decisions on issues including the user fee.
Adani Group Chief Airport Officer G Madhusoodana Rao told Kerala Kaumudi that more flights will soon arrive in Thiruvananthapuram. "We are holding discussions with the airlines. We are planning to enhance the infrastructure of the airport. We also aim to develop the areas around the airport. The network of domestic services will be expanded to include different cities," he said.