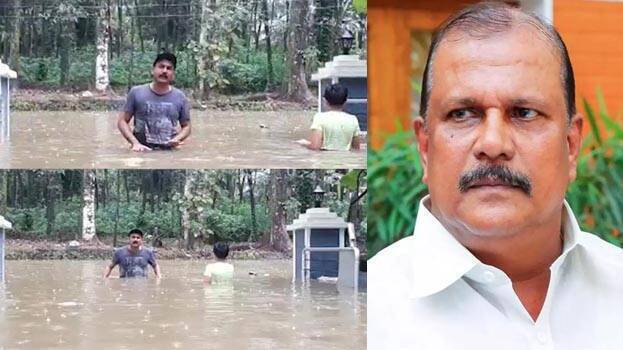 PALA: Former MLA P C George's house has been submerged in the heavy rain. People came to know about it after his son Shaun George's posted a video explaining things and it had gone viral on the social media. He is seen fully dipped in water. While talking to the media, George said that he had never seen such a catastrophic flood in his life and that his house has never been flooded like this before.
George said water is coming down from Erattupetta but is reaching Pandalam, Chengannur, Ranni, Konni, Pala and Kottayam and so warned the people to be cautious.
George said there were landslides in various parts of Kottayam but the people themselves came to the rescue as neither the police nor the rescue workers could reach there.