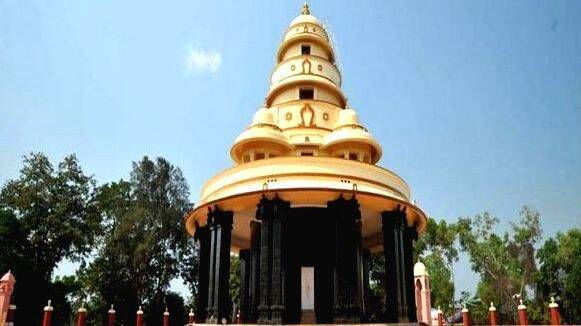 SIVAGIRI: Eleven people, including nine current members, have been elected to the Sree Narayana Dharma Sangham Trust. Incumbent General Secretary Swami Sandrananda and Board Member Swami Shivaswarupananda lost in the election. Swami Subhangananda and Swami Sachidananda are newly elected members. Chempazhanthy Gurukulam Secretary Swami Subhangananda got the highest number of votes. The other elected members are Swami Sukshmananda, Swami Parananda, Swami Guruprasad, Swami Ritambharananda, Swami Vishalananda, Swami Sadrupananda, Swami Shardananda, Swami Vishudhananda and Swami Bodhitheertha.
21 candidates contested to the 11-member board. 43 Swamis have the right to vote. Everyone cast their vote. The term of the board is five years.

The polling was held at Brahma Vidyalaya yesterday morning. The results were announced by the evening. Swami Shardananda, Swami Vishudhananda, Swami Bodhitheertha and Swami Nityaswarupananda were tied with 21 votes each. Following this, Swami Nityaswarupananda was excluded by drawing lots.

Votes received: Subhangananda- 26, Swami Guruprasad- 25, Swami Sadrupananda- 24, Swami Sukshmananda- 24, Swami Parananda- 23, Swami Vishalananda- 23, Swami Sachidananda- 23, Swami Ritambharananda- 22, Swami Bodhitheertha- 21, Swami Shardananda- 21, Swami Vishudhananda- 21.
Incumbent President Swami Vishudhananda will convene a meeting of the elected members within 15 days and elect the President, General Secretary and Treasurer.
Swami Ritambharananda is a former general secretary. Swami Vishalananda and Swami Parananda are former treasurers while Swami Shardananda is the current treasurer.