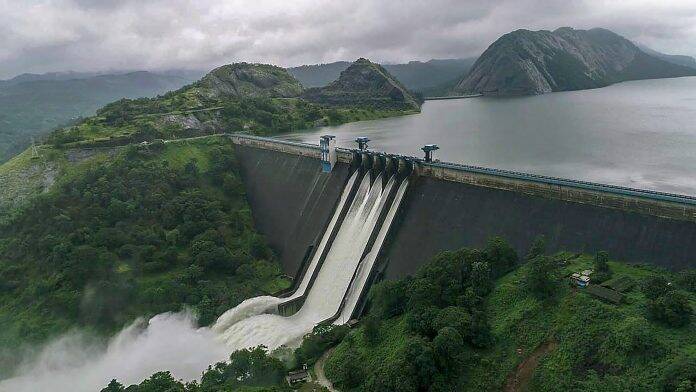 IDUKKI: Loud sirens announced the opening of the three shutters of Cheruthoni dam, part of the Idukki reservoir, in accordance with the state government's plan to release small amounts of water from it as its levels reached the danger mark. Three sirens were sounded prior to the opening of the dam's third shutter by around 35 centimetres. The shutters were opened in stages. The third shutter was opened at 11.05 am, second at 11.59 am and the fourth at 12.28 pm.
One lakh litres of water were released in a second. Traffic has not been restricted on the Cheruthoni bridge. The water will reach Aluva and Kalady by 4 pm. Ministers Roshy Augustine and K Krishnankutty assessed the situation.
The district administration has directed the people living along the Periyar coast to be vigilant. The dam was opened after three years. The storage capacity of Idukki Dam is 2403 feet. This is the fourth time the Idukki Dam is being opened.