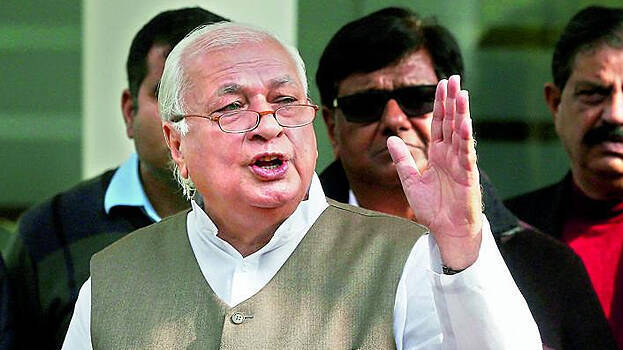 THIRUVANANTHAPURAM: Governor Arif Mohammed Khan has called for a permanent solution to prevent natural disasters and protect nature. He was visiting a relief camp opened at Kalliyoor village in Thiruvananthapuram district following the rains.
He said that the mind of Kerala is with those who lost everything in the natural calamity. "Apart from Kerala, more than 20 states have received heavy rainfall this season. Everyone is worried about the current situation. Natural disasters remind us that we need to be vigilant in protecting the environment and managing nature," he said.

The Governor interacted with those in the relief camp at Kalliyoor MNLPS. He was accompanied by A Vincent MLA, District Collector Navjot Khosa and other people's representatives.