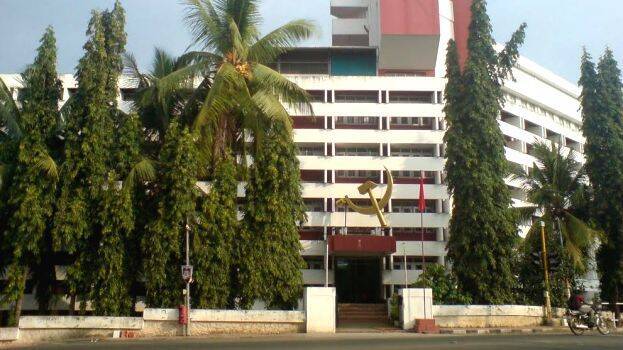 THIRUVANANTHAPURAM: The CPM state committee meeting will be held on November 6 and 7. The meeting comes at a time when the party is witnessing controversies, including the rift between state committee members Minister Mohammed Riyas and AN Shamseer MLA over the minister's remark on the nexus between MLAs and contractors.

The state committee meeting convened during the party's local committee meetings will evaluate the progress of the meetings so far. The Central Committee meeting, which will finalize the draft political resolution to be presented at the party congress to be held in Kannur in April, will be convened on October 22 to 24. Although its reporting is the main agenda of the state committee meeting, controversial issues will also be discussed.
The report of the commission that inquired into the complaint against former minister G Sudhakaran in connection with the assembly election activities in Ambalapuzha will also be presented to the state committee. The State Secretariat will also meet on November 4. According to sources, the report of the commission comprising central committee member Elamaram Kareem and state secretariat member KJ Thomas does not contain any strong reference to G Sudhakaran.
The CPM is also upset that some of the party MLAs are openly criticizing ministers and others inside and outside the Assembly. A controversy had erupted after it was reported that AN Shamseer MLA criticised minister Mohammed Riyas for saying that MLAs should not accompany contractors to his office. Following this, the CPM leadership stated that the minister's statement was in line with the party's stance. It also said that some people were trying to create unnecessary controversy over the statement made by the minister. While Riyas denied reports that he was criticised during the CPM parliamentary meeting, Shamseer did not respond to the controversy. Later, Shamseer sparked a controversy when he used a dialogue from the film 'Vellam' as the title of his Facebook post congratulating the winners of the state film awards.
KK Shailaja, who was dropped from the ministry in the second successive term of the LDF, indirectly criticised the government's move on issues of Plus One admission and Covid management. Meanwhile, former minister Kadakampally Surendran's statement against Inkel also became a hot topic of discussion.