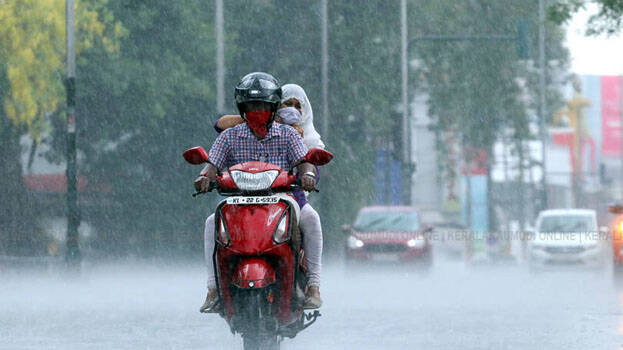 THIRUVANANTHAPURAM: The Met Office has warned of heavy rains in the state today and tomorrow. Orange alert has been sounded in eleven districts today and in twelve districts tomorrow. Yellow alert has been issued in Kollam, Alappuzha and Kasaragod districts today.
Orange alert has been issued in 12 districts except Kannur and Kasaragod. Heavy rainfall is expected in the hilly areas as a result of the east wind. Authorities warned fishermen not to venture into the sea.
Authorities warned of landslides at 33 places in Kottayam. People will be evacuated from dangerous areas. Bunds collapsed in Alappuzha Cheruthana Thevari paddy fields. 400 acres of paddy fields have been destroyed.
Holidays have been announced for higher education institutions till Saturday. Kerala and Calicut universities have postponed exams. The exams starting from today till October 23rd have been postponed. The exams of health university have been postponed. The exams of Kannur University starting from today till Oct 22 have been postponed.