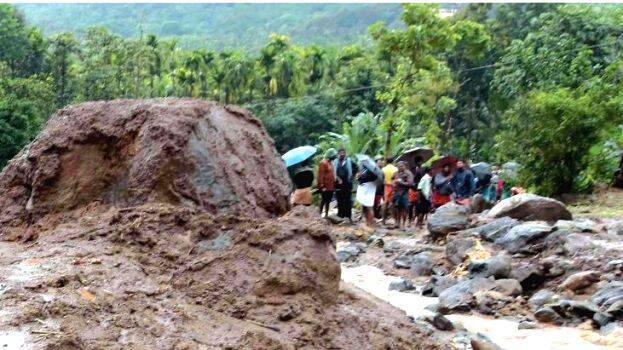 THIRUVANANTHAPURAM: Due to heavy rain, a landslide occurred near Vadakkancherry Mangalam dam in Odanthodu. Houses were flooded. It is reported that there were landslides in two places.
There are casualties. Sixty families in the area were evacuated. Traffic was disrupted as rocks and mud flowed following the landslide. The district collector directed the families in the area to move.
Meanwhile, heavy rains are continuing in the hilly areas. Heavy rains also lashed Athirappilly. Heavy rains continue in the eastern part of Kottayam district. There is also rain in Koottikkal, Yendayar and Kokkayar, which were affected by landslides earlier.
Chief Minister Pinarayi Vijayan has said that there is a possibility of thundershowers in Kerala for the next four days due to the formation of a cyclone near Tamil Nadu. Winds can reach up to 40 km per hour.