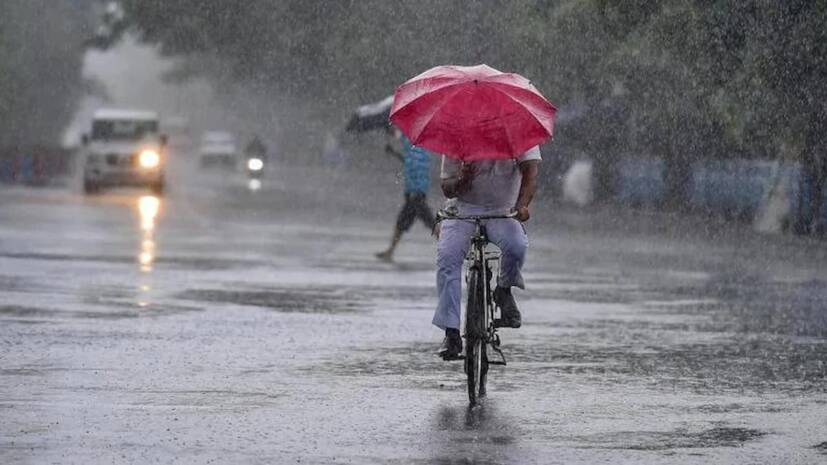 THIRUVANANTHAPURAM: Following the cyclone that formed in the southern Tamil Nadu coast, heavy rains lashed the state again last night. Pathanamthitta, Kottayam, Thrissur, Palakkad, Malappuram, Wayanad and Kozhikode districts received heavy rains. Landslides occurred near Palakkad Mangalam Dam and Perinthalmanna and at two places in Erattupetta. There are no casualties. Relief camps have been set up in Palakkad, Wayanad and Thrissur districts and about 100 families have been relocated. Ganesan (48), a tapping worker, died in a flood in Kannur's Iritty. Sultan Bathery town was flooded and shops and houses were flooded. Traffic was restricted in Wayanad. Alert has been issued in the districts from Kollam to Kozhikode.
Orange alert has been declared in Pathanamthitta, Kottayam and Idukki districts and yellow alert has been declared in other states. Though yellow and orange alerts have been issued at present, Chief Minister Pinarayi Vijayan said in a press conference that extreme caution should be exercised in hilly and disaster prone areas. There is a chance of showers until the 24th. According to the Meteorological Department's Kochi radar image, heavy showers are likely in the hilly areas of Kannur, Malappuram, Kozhikode and Thrissur districts and in Thiruvananthapuram.
An expert panel monitoring the rule curve of the dams monitors the water level as the dams are open. The three shutters of the Idukki Cheruthoni Dam were opened by 35 cm each last day and the water level has not dropped even though one lakh liters of water is being pumped out every second and the power generation has been increased to 45 million units. The water flowing into the dam is greater than the water flowing out through the shutters. If the rain is heavy, more shutters will have to be opened. It is a matter of concern that the water level will not drop significantly as the monsoon approaches.