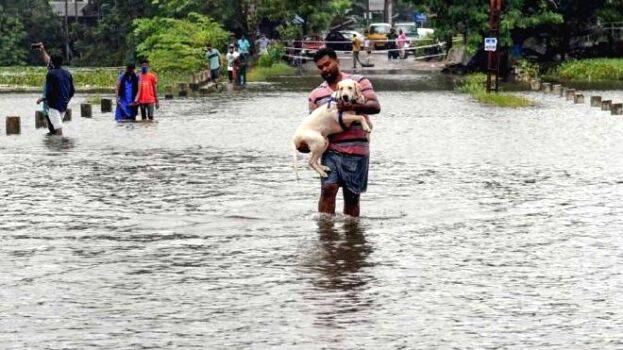 THIRUVANANTHAPURAM: Strong winds and rains in the state were not caused by low pressure or cyclones. The meteorological radar in Kochi indicates that the rain clouds were brought by the presence of the east wind as a result of global warming in the southeastern part of the Arabian Sea.
As a result, the entire southern region of India has cooled. With this, the chances of clouds condensing and rain falling are high. This is due to the persistence of monsoon weather. The southwest monsoon has not completely gone from the state. Usually, the monsoon should be gone by the last week of September or the first week of October. There is a possibility of strong thunderstorms in the state during the monsoon season. Frequent low pressure is possible in the Arabian Sea and the Bay of Bengal.
Heavy rains were expected in the state since yesterday morning but it did not happen. With that, the earlier alerts were withdrawn. But in the evening it was raining heavily.
In the face of heavy rains, the state has raised the shutters of its dams and lowered the water level to a safe level. The water level in the rivers is also regulated. The state has also put in place measures to deal with heavy rains.