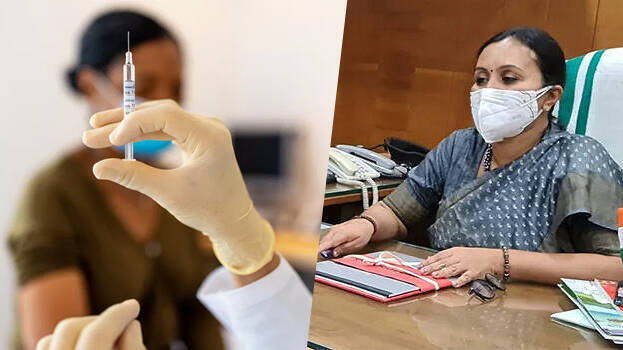 THIRUVANANTHAPURAM: Health Minister Veena George has said that a special scheme has been prepared to ensure Covid vaccination for those in relief camps. As the spread of Covid still persists in the state, efforts are being made to vaccinate as many people as possible and make them safe. Heavy rains forced many to stay in camps. Vaccines provide great protection against Covid infection. It protects against serious illness and significantly reduces the risk of hospital stay and death. If anyone in relief camps is yet to get vaccinated, it will be ensured. Getting vaccinated is important for your own safety and the safety of others. The minister said the districts are making arrangements to ensure vaccination for all in the camps.
Vaccination is done by collecting information on those who stay in the camps to get the first dose and those who have reached the second dose stage. Vaccination will be given directly by health workers in camps with facilities. Those who are not will be vaccinated at the nearest government hospital. The services of mobile vaccination units will also be ensured. If anyone in the camp wants to be vaccinated, the health workers there should be informed.
Those taking the first dose of the vaccine should be vaccinated as soon as possible. Those taking the second dose of the vaccine should not delay. The second dose should be taken immediately after 84 days of taking the first dose of the Covishield vaccine and 28 days after the first dose of Covaxin. But some people do not reach the vaccination centre even after 84 days. Complete results can only be obtained if both doses of the vaccine are taken at regular intervals. The second dose of the vaccine should be given on time.
94.17 percent (2,51,52,430) of the eligible population received the first dose of vaccine and 47.03 percent (1,25,59,913) received the second dose. So far, a total of 3,77,12,343 doses of vaccine have been given, including one and two doses. Those who still need to get the first dose of the vaccine should immediately go directly to the nearest vaccination center to get the vaccine, the minister said.