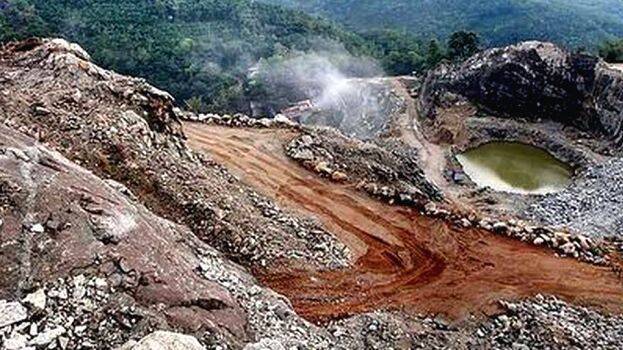 KOTTAYAM: More than half of the quarries functioning in the hilly areas that come under ecologically sensitive areas in the landslide-hit Kottayam and Idukki districts do not even possess proper registration documents.
Of the 332 stone quarries listed here, more than 150 are unauthorised quarries. Even the Mining and Geology department does not have any idea about those who own or operate these quarries. The operators of most of these quarries are politically backed benamis who are even capable of dismissing the official who points his finger against the quarries.

Udumbanchola Taluk, which covers an area of ​​1094 sq Km, is an ecologically sensitive area. There are 107 quarries here. Some quarries function on encroached forest land as well as in government lands. Authorities do not have any idea about the operators of three quarries that function in the government land in Devikulam, five of the 11 quarries in one village in Peermede taluk, two of the seven quarries in Kumali, three quarries in Kumaramangalam, Manakkad and Idukki villages and two quarries in Rajakumari village! Illegal quarrying is done with the connivance of the official political community lobbies.
Ecologically sensitive areas
Udumbanchola Taluk (Full)
23 Villages- 107 quarries
Devikulam Taluk (Full)
12 villages: 49 quarries

Peermede Taluk (1310 sq km- 1146 sq km ecologically sensitive)
8 villages: 42 quarries
Thodupuzha Taluk (888 sq km - 463 sq km ecologically sensitive)
4 Village- 134 quarries