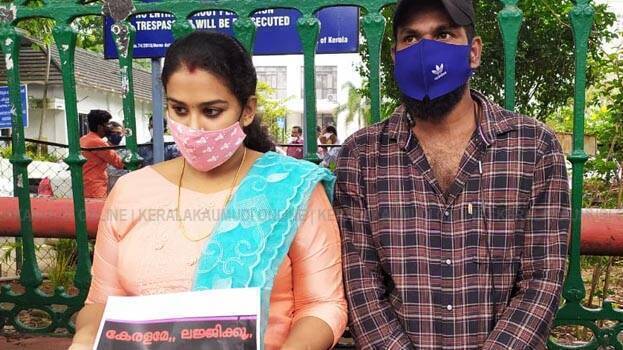 THIRUVANANTHAPURAM: Anupama is moving the high court in the incident of giving her baby for adoption without her permission. She has demanded the family court in Vanchiyoor to cancel the adoption procedures. She will file a habeas corpus plea tomorrow. The police will soon question Anupama's father Jayachandran, mother Smitha, sister, her husband and two of her father's friends.
Meantime, the preliminary report of the investigation by the department of women and child development into the incident will not be submitted today. The indication is that the preliminary report will be submitted after recording the statements of more employees.
Serious lapses have been evaluated from the side of the child welfare committee. Health Minister Veena George has asserted yesterday that the preliminary report would be submitted on Sunday.
Anupama's complaint is that her parents forcibly took away her baby while she was returning from the hospital after delivery on October 22 last year at Jagathy in the capital city. She first lodged the complaint at the Peroorkada police on April 19. She alleged that even after lodging complaints to DGP, chief minister, child welfare committee, CPM leaders and many others, no action was taken.