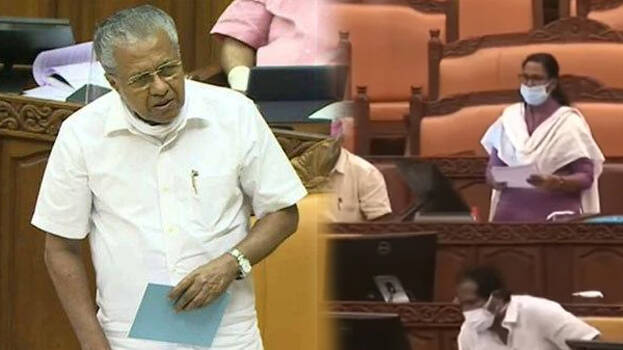 THIRUVANANTHAPURAM: K K Rema MLA showered harsh criticisms against the government in the Anupama issue. She lashed at the government in the assembly while moving a notice for an adjournment motion.
Describing the Anupama issue as the worst crime that the state has ever seen, she said the chief minister, head of the home department, could not stand without bowing his head in front of the mothers of Kerala. The Peroorkada police bent their spine in front of the influence of Anupama's father. The Child Welfare Committee, which is supposed to function legally, showed serious negligence. This was with the knowledge of the party leadership. Those who have not filed a case for six months are now with the mother. Rema demanded to dissolve the Child Welfare Committee and a judicial inquiry be held into the incident.
Turning off Rema's mic while she was talking created an uproar in the assembly. The Speaker turned off the mic saying that one minute of talking was enough. The opposition trooped to the well of the house in protest against this.
Minister Veena George while replying to the allegations of Rema, told the assembly that the adoption was given by the Child Welfare Committee after following legal procedures. The minister said she does not know whether the child given for adoption was Anupama's child. The minister said the court proceedings should be completed and the child should be with the mother if she is ready to bring him up. With this, the opposition leader came to the fore against the minister. Opposition leader V D Satheesan alleged that the minister is trying to protect the Child Welfare Committee and free them from the crime.