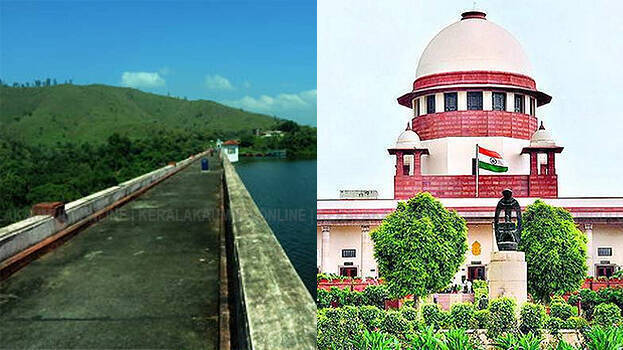 NEW DELHI: The safety of the Mullaperiyar Dam is very important, said the Supreme Court. The court said a lot had changed in connection with the safety from 2006 to 2021 and that there is no need to worry. Meantime, the supervisory committee asked the court not to change the water level. The committee clarified that Kerala disagreed with their demand. The panel stated its position while considering the Mullaperiyar case in the Supreme Court.
Kerala wants the water level to be kept below 139 feet. Kerala has asked for more time to respond to the report of the supervisory committee. Kerala pointed that there were heavy rains in September and October and warned of heavy rains in November as well. The state told the court that they were concerned about the present water level.
The case is being considered by a bench headed by Justice A M Khanwilkar. The supervisory committee convened a meet yesterday to discuss the water level.
The Supreme Court-appointed supervisory committee had yesterday said that the water level in the Mullaperiyar dam would be controlled according to the rule curve. According to the status report submitted in the court by the Central Water Commission, the current rule curve is 138 feet. When the water level reaches this level, the spillway shutters of the dam will open and release water into the Periyar. The water level is presently 137.6 feet.