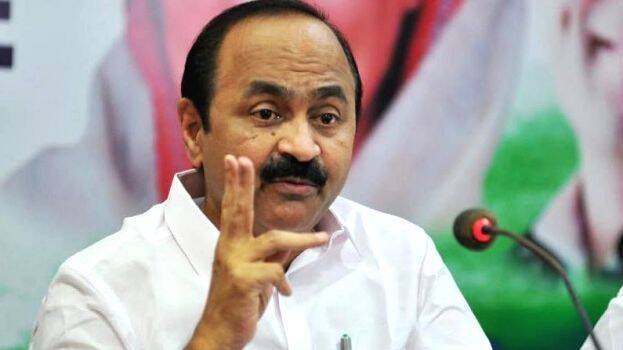 THIRUVANANTHAPURAM: Opposition leader VD Satheesan has said that the model of the Narendra Modi cabinet which passes bills without discussion will not be allowed to be implemented in the Kerala Assembly. The Leader of the Opposition said that the Legislative Secretariat is mocking the Opposition and they cannot co-operate with the legislature by tolerating this. Following this, the Opposition boycotted the University amendment bill discussion as protest for not considering the proposals of the Opposition members.
The House today discussed the 2021 University Laws Amendment Bill and the 2021 University Amendment Second Bill. The deadline for proposing amendments to the bill expired on the evening of the 26th. Initially, the deadline for proposals was 2 pm. At the request of the Opposition, it was extended to four o'clock. The Speaker explained that the amendments of the Opposition were received after that and therefore could not be considered.
The Leader of the Opposition said that the Legislative Secretariat was constantly deliberately insulting the Opposition. The amendments prepared without sleep were ignored. AP Anil Kumar and N Shamsuddin had written to the Speaker asking him to extend the time for submission of amendments.
The Leader of the Opposition said that this was the first time in the history of the House that a bill was debated without considering more than 600 such proposals. The opposition leader said they would co-operate with the legislature only if the amendments were approved. The presentation of the bill should be postponed. The Leader of the Opposition also demanded that the bill be brought another day after approving the Opposition's proposals.
Speaker MB Rajesh said that not all amendments could be considered due to time constraints. The Legislative Secretariat could not consider the amendments received after five o'clock. The adjournment of the Legislative Assembly for two days due to the floods also reduced the time. The speaker said that this will not become a norm.