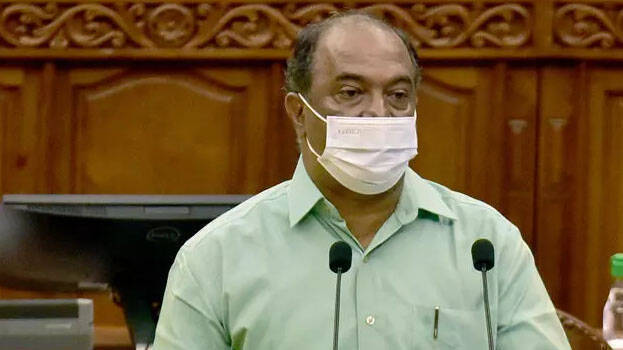 THIRUVANANTHAPURAM: Kerala Finance Minister KN Balagopal has reiterated that the state government will not reduce tax on fuel. The finance minister, who accused the Centre of reducing the excise duty on fuel by a very small margin, added that the states cannot reduce the tax on that basis.
"The tax on fuel is important for the state. The financial situation of states are bad since the onset of COVID-19," the minister said.
''The Central government decided to reduce the excise duty on petrol and diesel by a small margin following strong protests from the people. This reduction has been made to temporarily save face in view of the rising public outcry across the country. This is actually a ploy to throw dust in the eyes of the people,'' the Minister said in the statement.