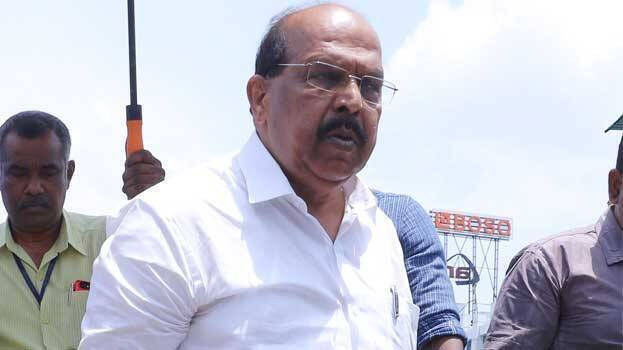 THIRUVANANTHAPURAM: Senior leader G Sudhakaran did not respond to the CPM state committee decision to publicly reprimand him. At the state committee meeting, he said there was nothing wrong on his part and denied all charges. But the party's state committee confirmed the findings of the inquiry commission.
After the meeting, he went to Cliff House to meet the Chief Minister. After this, when he saw the media, he said that he has nothing to say and that the questions should be asked to the party secretary. The party inquiry commission comprising Elamaram Kareem and KJ Thomas found that G Sudhakaran had failed to campaign to ensure the victory of H Salam, the CPM candidate in Ambalapuzha. The commission also found that Sudhakaran's negative attitude was reflected in his lack of support for the candidate in the campaign. The party assessed that G. Sudhakaran did not act sincerely after he didn't get the candidature.

Senior leader Sudhakaran did not intervene to stop the poster campaign against H. Salam in the constituency. The CPM state committee has decided to publicly censure Sudhakaran. "Public censure" is the third highest disciplinary action in the party.