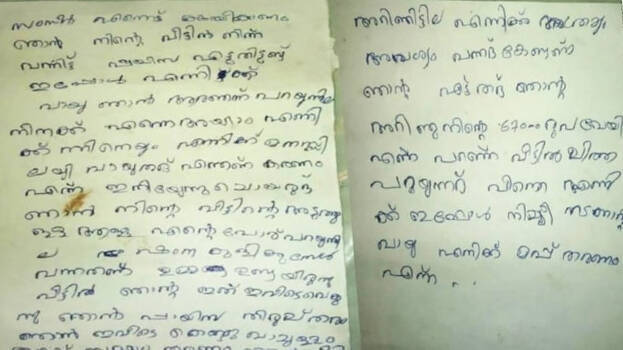 EDAPPAL: A thief after stealing money from a house wrote an apology letter. The incident happened at Kalachal near Changaramkulam in Malappuram. An amount of Rs 67,000 kept in the almirah of the house of Shamseeer, a native of Kalachal, was stolen. The amount was obtained after pledging gold. However, what pained Shamseer the more is the two-page apology letter seen outside the house.
'Shamseer, pardon me. I have taken money from your house. I am not well now. I am not revealing my identity now. You know me and I know you. I am a person residing near your house. I am not saying my name. I came when Shamna was bathing. Umma was at home. I am keeping this here. I will return the money. I will keep it here. Give me some time. My family is not aware of this. It is because I needed it so badly. I am not able to walk now. Pardon me. These were the lines of the letter.
The Changaramkulam police have registered a case on Shamseer's complaint.